Get some friends together and learn HipHop with Joél from BeatHunter Dance!
Joél Casanova, a professional HipHop dancer with over a decade of experience, is partnering with the Slover to teach HipHop/Urban technique and choreography for all levels. Get some friends together and learn HipHop with Joél!
NOTE: Taking the lesson on a computer only requires the Google Meet link and internet access. If you decide to take the lesson using a mobile device (smartphone, tablet, etc), you will need to download the Google Meet app.
About the Instructor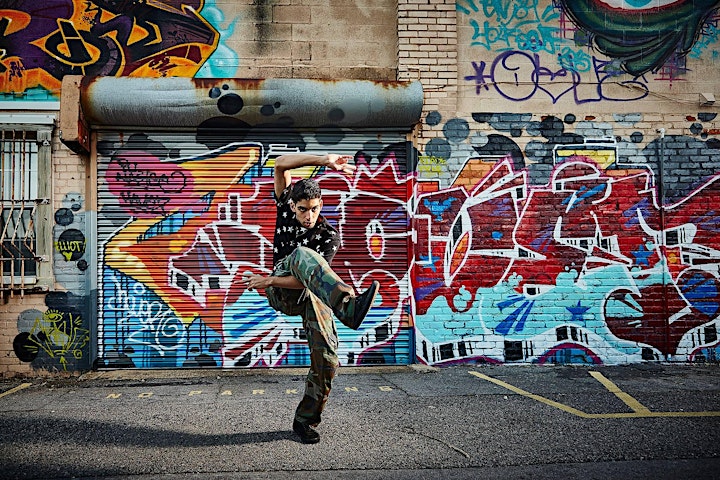 Joél Casanova was born in Chicago, IL and raised in Dallas, TX. He started dancing HipHop at 11 years old and for the next 5 years danced on competition teams. By the age of 16, he was choreographing professionally. Joél move to Virginia Beach at 18 years old, where he pursed a BA in Journalism, was staffed at Academie de Ballet, and performed in theatrical dance productions with Masterworks USA. In addition, he received training in Ballet and Modern from Mr. Elbert Watson. Joél Casanova created and founded BeatHunter Dance, a headquarters for dance innovation, at age 20. At the same time, he wrote the Personal Kinetic Curriculum, which develops the personal style of dancers. Joél is a young dance professional with a deep passion for dance performance and instruction as well as writing and choreographing original dance productions. Learn more about Joél Casanova at beathunterdance.com
Interested in more events like this?
Event Type: Dance Class

This event has finished. BeatHunter Dance Presents: HipHop/Urban starts on
Date: Sat Sep 26, 2020
Time: 1:00 PM - 2:00 PM
Click on the button below to add this event to your Google Calendar:
This event has a location.
BeatHunter Dance Presents: HipHop/Urban
is scheduled to take place here:
** ONLINE
BeatHunter Dance Presents: HipHop/Urban will feature these dance genres: