Fans of 80s music and culture, this one's for you!
Music provided by Forever Young resident Mista Jiggz, and special guest DJ Riccachet (of Sweet Touch Foundation).
Strap on your dancing shoes and get your voices ready as we take you on a journey through the 80s, playing Holiday Classics, Pop, New Wave, RnB, Rap, House, Funk, Reggae + more.
All happening inside Vatican Gift Shop, 1047 Gerrard St. E., Toronto.
For booth reservations, contact 416-462-2682
Presented by Brown Eyes Entertainment in association with Sweet Touch Foundation & Vatican Gift Shop.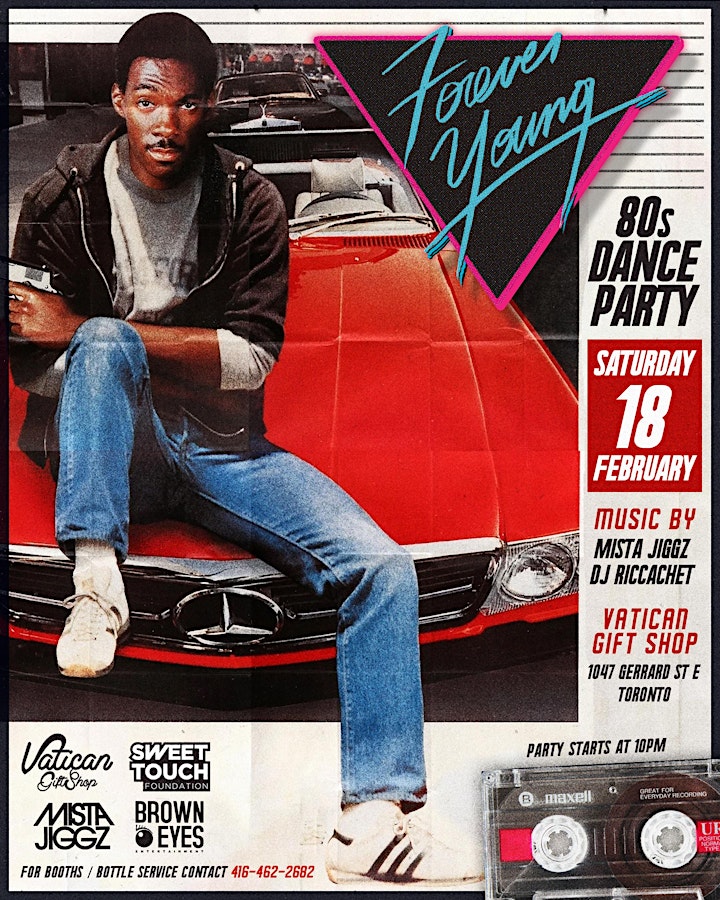 Event Type: Click to Select

This event has finished. Forever Young – 80s Dance Party starts on
Date: Sat Feb 18, 2023
Time: 10:00 PM - 11:45 PM
Click on the button below to add this event to your Google Calendar:
This event has a location.
Please check "WHAT" section for pricing.
Forever Young – 80s Dance Party will feature these dance genres: