Afrobeat dance moves and routines taught by Ange, versatile dance choreographer and coach.
Come join us for our outdoor afrobeat dance classes at the park. Classes are free but if you feel you want to donate anything, you can do that as well
For any inquiry, contact us via email at angengankam@gmail.com or via phone at 4035060554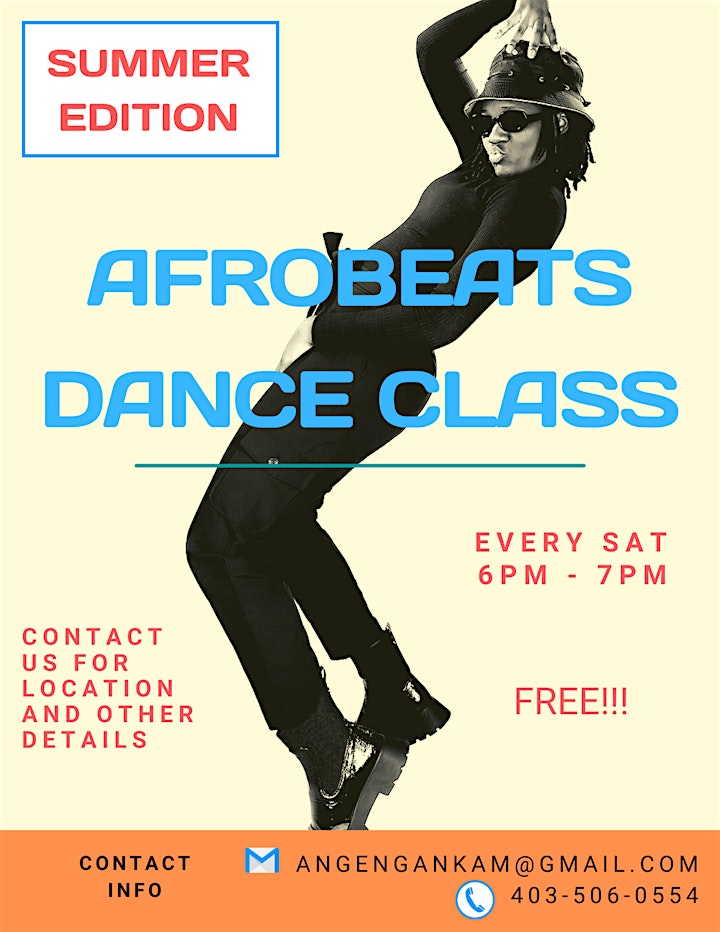 Event Type: Dance Class

This event has finished. FREE AFROBEATS DANCE CLASS starts on
Date: Sat Sep 24, 2022
Time: 6:00 PM
Click on the button below to add this event to your Google Calendar:
This event has a location.
FREE AFROBEATS DANCE CLASS
is scheduled to take place here:
51 Singleton Rd
FREE AFROBEATS DANCE CLASS will feature these dance genres: