Exploring Fusion. A mixture of dancehall, Afro, hip hop, etc movements. The classes will blend dance genres of the African descent, or the diaspora mixed with other influences.
September 12, 19 & 26
October 10 & 17
6:00PM – 7:00PM 
• No previous experience required.
• Washrooms are available for changing
• Please bring your water bottle.
20 drop-in spots available at each class (first-come, first-serve). Please arrive early to sign-in.
Artists in Motion Dance Company is a multidisciplinary Toronto dance company incorporating a fusion of dance genres including West African, hip hop, dancehall, jazz and Western contemporary. The company consists of gifted young dancers dedicated to elevating the art of urban dance.
Led by Shameka Blake, 2015 Black Canadian Award recipient for Best Urban Dance Act, Artists in Motion has worked the stage with Lady Gaga, Snoop Dogg, Divine Brown, Deborah Cox, Hilary Duff, Nelly Furtado, Flo Rida, Jully Black, Victoria Duffield, and Hedley. The company won MuchMusic's New.Music.Live. Best Dance Crew, choreographed the Victory Celebration of the 2015 Pan Am Games, and has participated in the MuchMusic Video Awards, World Partnership Walk, Toronto International Film Festival, and Toronto Pride Festival.

Class Location & Arrival Information
Location: Meridian Hall (formerly Sony Centre) – Rehearsal Hall
Entrance: Yonge Street Entrance (located along Yonge Street on the west side of the building halfway between Front St. and Esplanade).
Doors will open at 5:00PM
TO Live Community Class Waiver Form. As a participant, you only need to complete and return this form once.  After that, you are eligible to participate in all community classes.  Copies of this form are available upon arrival at each class.
Accessibility: The Yonge Street Entrance has no steps and a button to open the doors. To get from the Yonge Street Entrance to the Rehearsal Hall, there are 29 steps or 2 elevators. Washrooms are located at the Rehearsal Hall level.
Questions: Contact us by email at education@tolive.com or call us at 416-368-6161 ext. 8242

Waitlist & Drop-In Information
Waitlist: We will contact the waitlist with a class reminder and any updates regarding the number of available drop-in spots. If you are not contacted by Eventbrite to join the class, you are welcome to attend as a drop-in participant (first come, first served).
Drop-ins: Regardless of being on the waitlist, anyone is welcome to arrive as a drop-in participant. We will reserve 15 spots per class for drop-ins and will allow additional drop-ins up to the capacity of the class in case there are cancellations or no-shows.

Eventbrite Registration Policy
Registered Participants are guaranteed a spot until 5:55pm. If registered participants have not arrived by this time, their spot will be released to drop-in participants.
Cancellation Deadline – If you are no longer able to attend, we kindly ask that you cancel your order or email education@tolive.com to notify us a minimum of 24 hours prior to the class.
After three "no-show" instances or three cancellations received with less than 24 hours' notice, TO Live reserves the right to cancel any future Eventbrite orders you may have for Community Classes.
Check out our other TO Live community classes here!
Yonge Street Entrance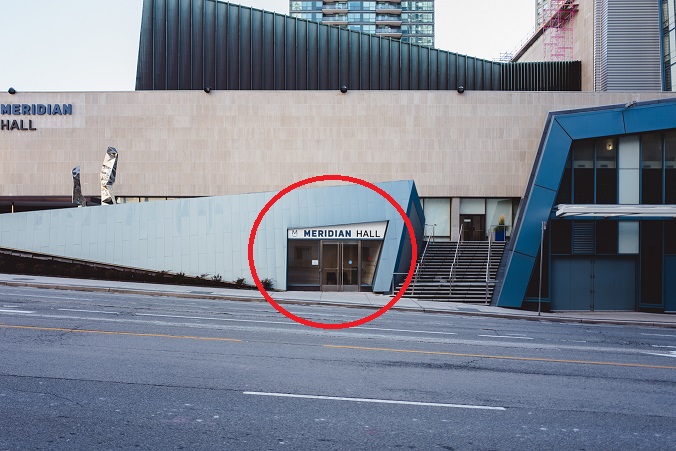 Event Type: Workshop

Organiser: Artists in Motion Dance Company i

This event has finished. FREE Exploring Fusion Dance Classes with Artists in Motion starts on
Date: Thu Oct 10, 2019
Time: 6:00 PM - 7:00 PM
Click on the button below to add this event to your Google Calendar:
This event has a location.
FREE Exploring Fusion Dance Classes with Artists in Motion
is scheduled to take place here:
Meridian Hall
FREE Exploring Fusion Dance Classes with Artists in Motion will feature these dance genres: