High energy AND uplifting dance fitness classes that will make you feel AMAZING as you break a sweat and burn fat!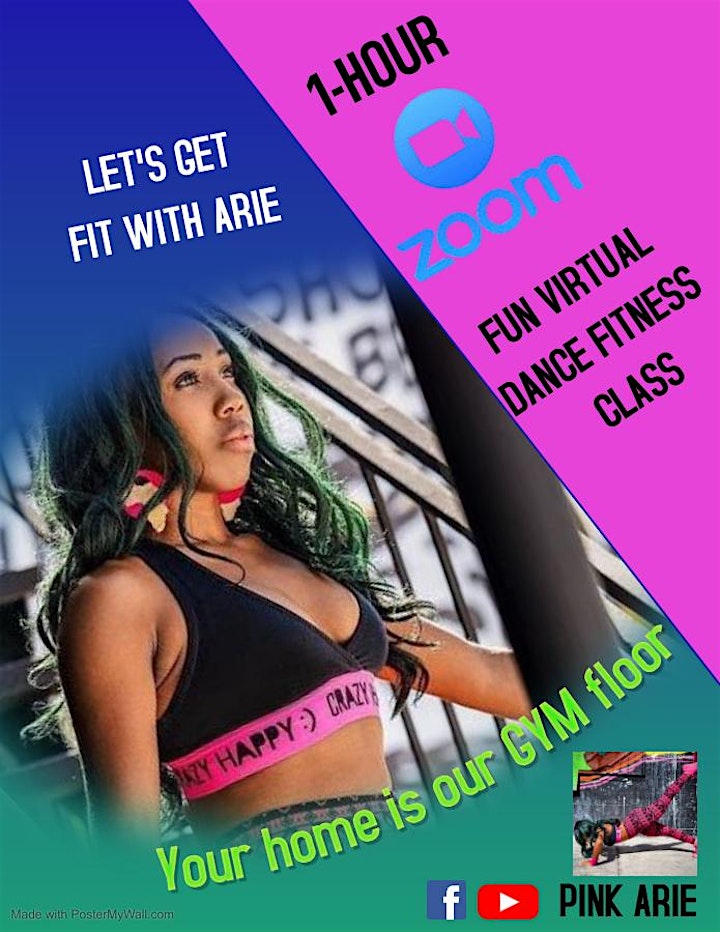 📢 CLASSES ARE NOW TAUGHT ON YOUTUBE! 📢
This is a high energy dance fitness class that you DON'T WANT TO MISS! You will BURN FAT, TONE YOUR BODY, and feel EMPOWERED after every dance fitness class!!
💃 YouTube Channel for Dance Fitness Videos:
📝 LET'S CHAT! Click the link get a FREE consultation on living a healthier lifestyle with:
1. Suggested meal plans
2. Daily recommended protein
3. Excercise routine videos
⬇️
In my classes, I emphasize the importance of LOVING YOURSELF and building a strong relationship with God who strengthens us ALL while dancing to a mix of Latin, Afrobeat, Hip-Hop, Dancehall, Soca, and International Music.
📩 Email [email protected] with any questions or concerns you have about the dance fitness classes.
FREE VIRTUAL DANCE FITNESS – EVERY MONDAY starts on
Date: Mon Aug 24, 2020 - Fri Jul 22, 2022
Time: 6:00 PM - 7:00 PM
Please check "WHAT" section for pricing.
FREE VIRTUAL DANCE FITNESS – EVERY MONDAY will feature these dance genres: