Dance the night away with current and new friends. Don't let COVID-19 scare you away OR get trapped alone in your own house on HALLOWEEN!
DANCE THE NIGHT AWAY WITH LIVESTREAM FROM YOUR FAVOURITE ORIGINAL DJ RAJ
Participate from the comfort of your own home and keep physical distance from others!
Dance to various genres of music and request your own songs throughout the event.
Best costume & door (Zoom) prizes
Special Treats for our VIP ticket holders. VIP treats include home delivery (within GTHA) of personalized tall glass, your choice of Nutella Cheesecake Mousse OR Salty Snack Mix PLUS your choice of a cocktail mix (Monster mash margarita OR Bloody Caesar). There is a limited number of VIP tickets. Get yours NOW!
Zoom link will be sent to ticket holders a few days before the event!
Food items for the VIP Ticket Holder proudly brought to you by Chunks Of Chocolate. Prizes donated by Kat and Mouse Co.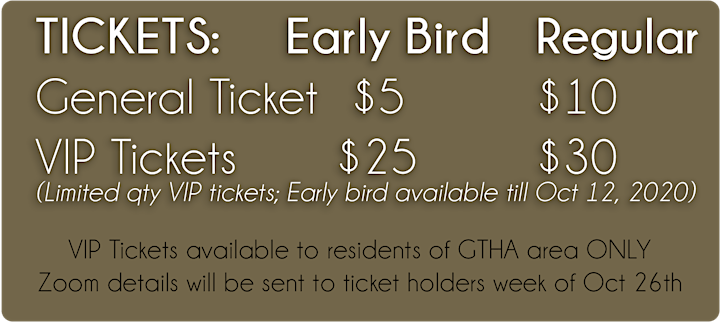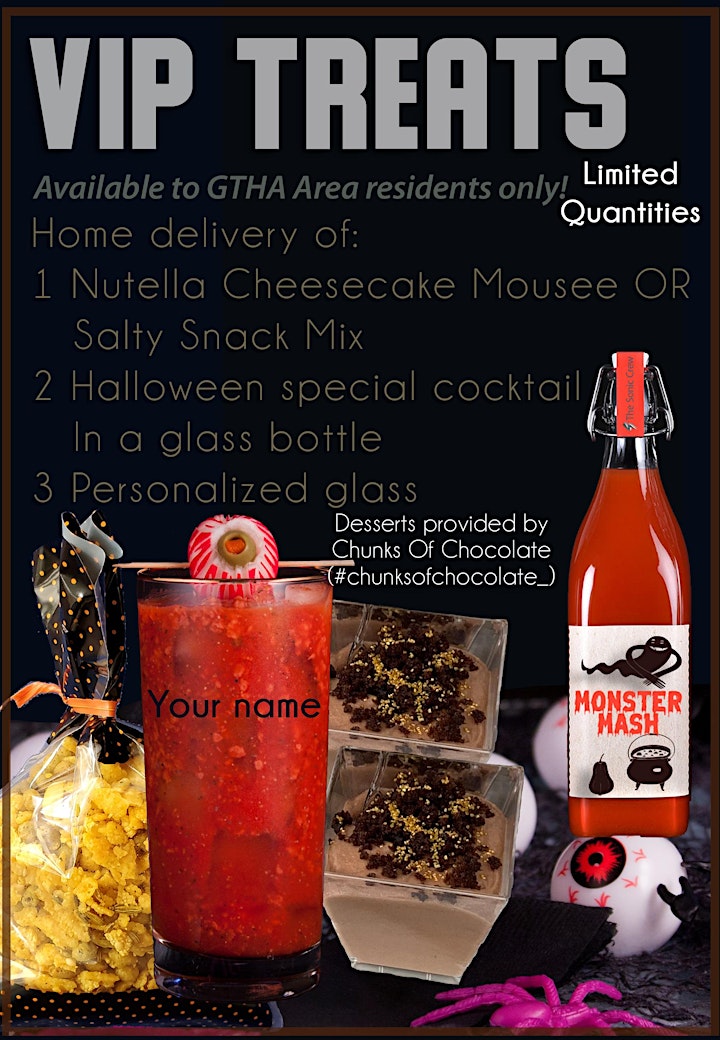 Event Type: Social / Practice

This event has finished. Halloween Bash – Virtual Zoom Dance Party starts on
Date: Sat Oct 31, 2020
Time: 9:00 PM - 11:30 PM
Click on the button below to add this event to your Google Calendar:
This event has a location.
Halloween Bash – Virtual Zoom Dance Party
is scheduled to take place here:
** ONLINE
Please check "WHAT" section for pricing.
Halloween Bash – Virtual Zoom Dance Party will feature these dance genres: