Institute for Dunham Technique Certification now offers online Dunham Technique classes for beginners and for experienced dancers!
Tuesday night classes are for experienced dancers and Saturday classes are community oriented and appropriate for all ages and levels. And, best of all, ALL classes earn credit hours toward certification!
Classes are 1 hour and 30 minutes.
*All times are Pacific Time (add three hours).* Please note the Tuesday time change!
CLASS PARTICIPANTS MUST HAVE A ZOOM ACCOUNT. Zoom credentials will appear in the reminder emails.
No classes on 7/14 and 7/18/2020!
Suggested donation is $5.00 to $10.00, but give what you can, and if you can't, JOIN US ANYWAY! ***Please, no recording of classes.*** Classes are absolutely free, but you can…
*photo by Bree Gant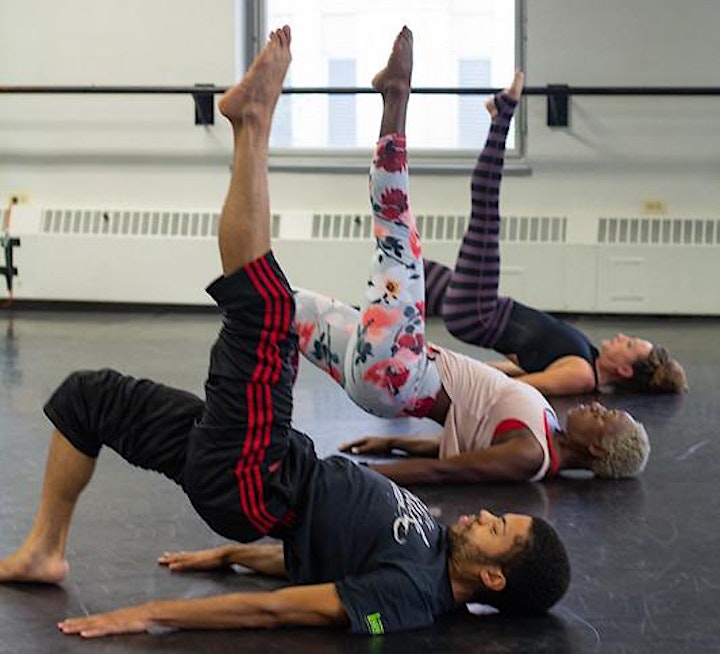 By registering for this class, you agree to the terms contained in our Liability Waiver and Media Release. Your initial agreement is applicable to ALL online classes presented by IDTC:
***LIABILITY WAIVER***
This release form must be reviewed prior to attending classes through IDTC Online:
1. Assumption of Risk: I voluntarily assume and accept all risks and potential hazards involved in the dance training and related activities provided by IDTC. I understand that I am strongly advised to obtain comprehensive medical insurance prior to engaging in this activity.
2. Release: In consideration of the opportunity afforded me to participate in the dance training offered by IDTC, I am waiving the right to file any claim or lawsuit against IDTC, its employees, members, officers, directors, agents or representatives for injury or damage resulting from my participation in this dance training or all related activities, including but not limited to: damage to home or facility and equipment; supervision, including negligence or acts of omission by IDTC, its employees, members, officers, directors, agents or representatives.
3. Knowing Voluntary Execution: I have carefully read this agreement and fully understand its contents. I am aware that this is a release of liability and a promise to not sue IDTC or its employees, members, officers, directors, agents or representatives and that I complete registration of my own free will. I understand that IDTC has the right to refuse services at any time. I am aware that this release of liability applies to the current class for which I am registering and all future classes presented online by IDTC.
4. Sales: I understand that the donation to IDTC is non-refundable.
5. Integrated Agreement: This Liability agreement supersedes and replaces all previous agreements between parties concerning this event, whether written or oral.
***MEDIA RELEASE***
For valuable consideration received, I hereby grant permission to the Institute for Dunham Technique Certification the irrevocable right to utilize photographs and/or videos of me, or in which I am included, for promotional and other purposes, in any manner and medium (including social media posts and live sharing). I hereby release the photographer, videographer and/or video recorder and/or his/her legal representatives from all claims and liability relating to said photographs. I understand that personal recording of IDTC online classes is prohibited.
****Please direct any additional questions, comments and/or specific requests (i.e. Do you approve of being tagged in FaceBook photos?) to info@dunhamcertification.org****
Event Type: Click to Select

This event has finished. Katherine Dunham Technique Online Dance Class starts on
Date: Sat Aug 08, 2020
Time: 2:00 PM - 3:30 PM
Click on the button below to add this event to your Google Calendar:
This event has a location.
Please check "WHAT" section for pricing.
Katherine Dunham Technique Online Dance Class will feature these dance genres: