A platform for world-wide dance forms all on one stage! Along with some fun and FREE dance workshops
The Toronto International Dance Festival (TIDF) is an annual event hosted by Dancing Damsels Inc. to promote multicultural integration through dance and arts. This FREE community event brings together talented artists and provides a platform for them to take pride in their culture and heritage.
Come celebrate TIDF with us and recognize the contribution of cultural dances as an art form to the fabric of our Canadian society!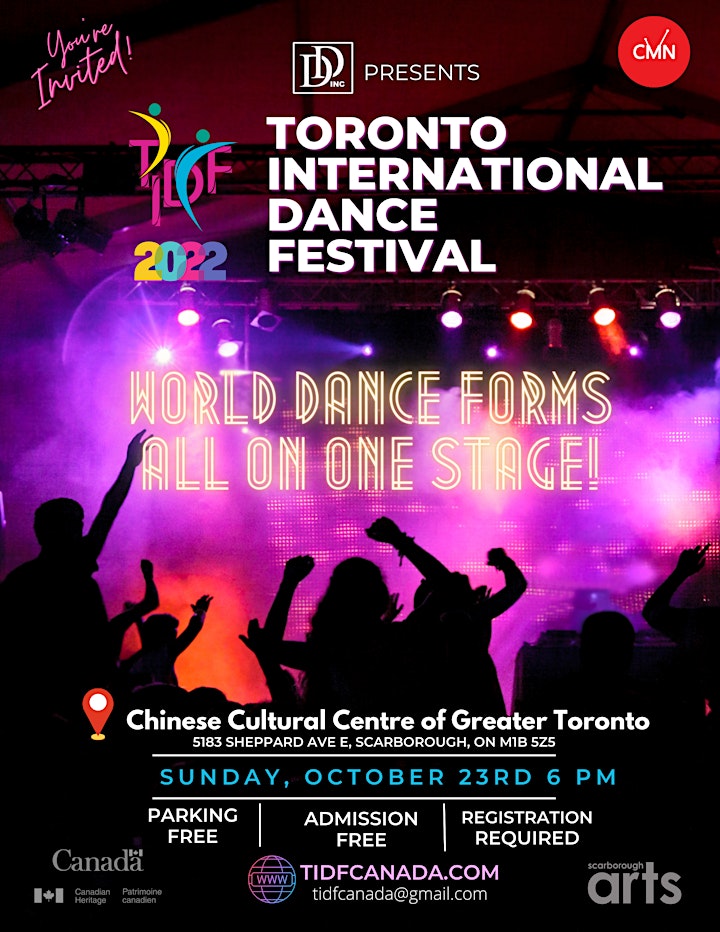 Event Type: Click to Select

This event has finished. Toronto International Dance Festival starts on
Date: Sun Oct 23, 2022
Time: 6:00 PM - 9:00 PM
Click on the button below to add this event to your Google Calendar:
This event has a location.
Toronto International Dance Festival
will feature these dance genres:
No Genres
Click on the link(s) above to find other events of that dance style.