TORONTO, ON
SATURDAY NOVEMBER 4TH, 2023
Venue: Metro Toronto Convention Centre
CONVENTION PRICE: $209.00/dancer (taxes and eventbrite fees not included)
AFTER-HOURS PRICE: $35.00/dancer (taxes and eventbrite fees not included)
Ticket Sales end at noon on November 3rd, 2023
*Pre-Registration required*
General Schedule:
8:00am-9:00am- Registration
9:00am-9:30am- Warm Up
9:35am-10:35am- Class #1
10:45am-11:45am- Class #2
11:55am-12:55pm- Class #3
12:55pm-2:00pm- Lunch (+ Interpretive Solo Competition)
2:00pm-3:00pm- Class #4
3:10pm-4:10pm- Class #5
4:20pm-5:20pm- Class #6
5:30pm-5:45pm- Presentation
5:45pm-6:00pm- Meet & Greet
7:00pm-8:00pm- After-Hours Master Class with Cat Rendic *Separate ticket required.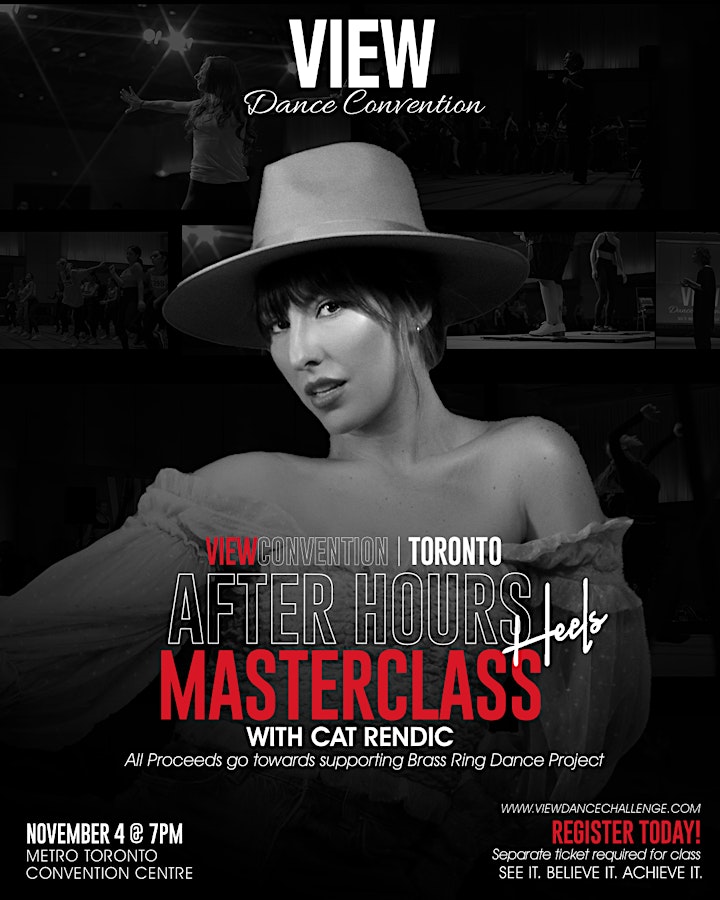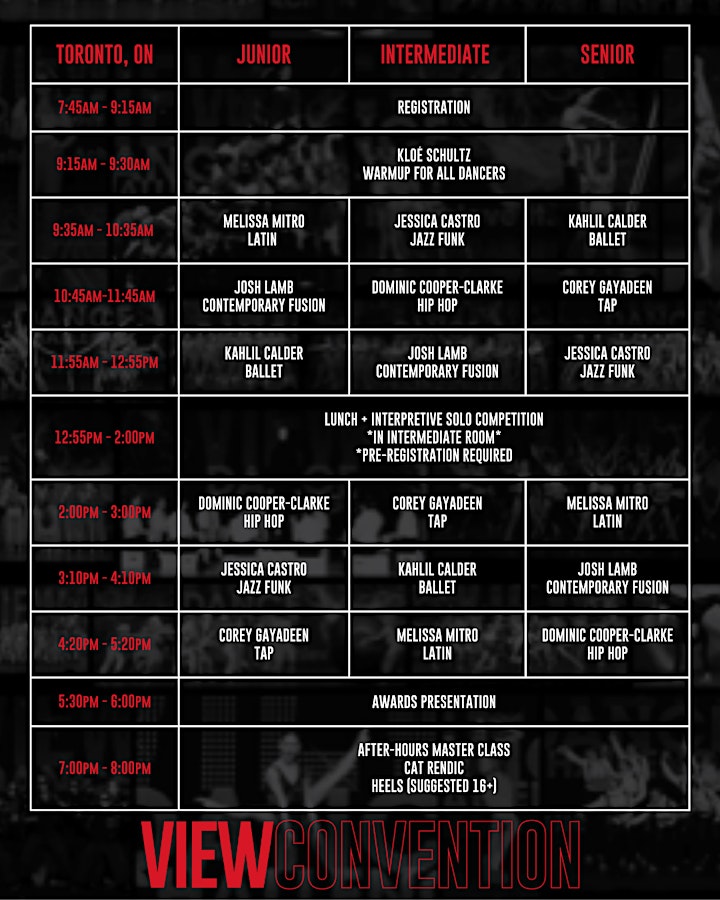 Event Type: Click to Select

This event has finished. VIEW Dance Convention | Toronto, ON starts on
Date: Sat Nov 04, 2023
Time: 8:00 AM - 8:00 PM
Click on the button below to add this event to your Google Calendar:
This event has a location.
Price: CONVENTION PRICE: $209.00/dancer (taxes and eventbrite fees not included) AFTER-HOURS PRICE: $35.00/dancer (taxes and eventbrite fees not included)

VIEW Dance Convention | Toronto, ON will feature these dance genres: